The Wasabi Networks NTA is available in many different formfactors
Choose the storage capacity to match your requited retention time
Choose the product configuration based on speed and rack space requirements
The Wasabi Networks NTA software provides a comprehensive features set for a variety of use cases to improve Network Security and Network Performance.
Download the datasheet for details: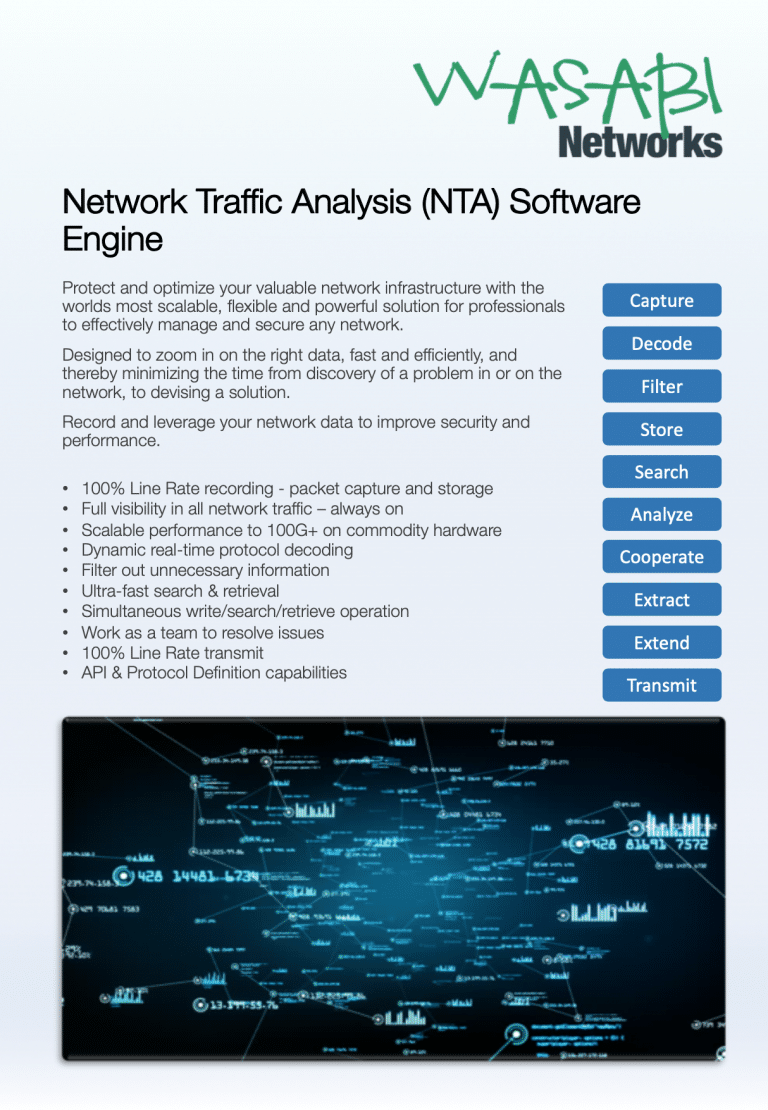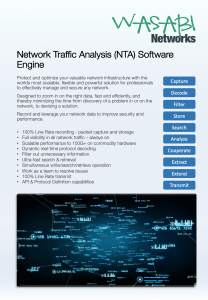 Wasabi Networks provides a range og fully Ready-to-Use solutions combining the Wasabi NTA software and high-performing commodity hardware. Contact sales for OEM and special solutions.
Download the datasheet for details: